Published by Lurleen Kirkwood
Posted on
Art is such a personal thing and it comes in so many different forms. We've seen a huge wave of graffiti art (or street art as it is commonly called now) become very en trend in recent years and some of it is truly spectacular. Speaking of street art, whether you like Banksy's street art or not, you have to admit he has certainly made his mark, literally and figuratively, in the art world.
Autumn 2013 saw his sometimes controversial work being spread around New York City and no one knew where he would strike next, which of course was part of the intrigue. He kept New Yorkers guessing, watching and talking, and the media following his every tag.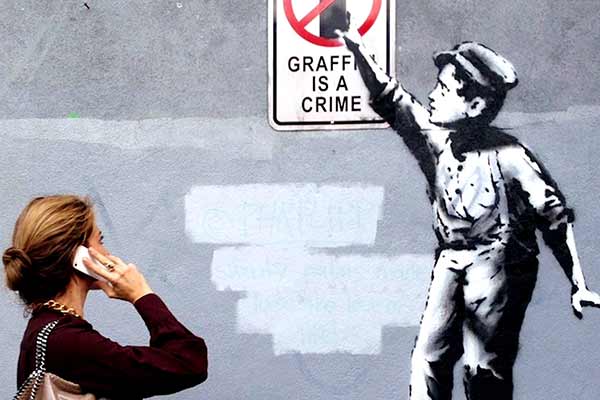 Banksy, a UK-based street painter, undoubtedly has enormous talent however it appears there still remains the question as to whether he is a vandal or an artist. In 2015 an article from Magazines Scholastic says that Banksy paints on public and private property around the world, without the permission of property owners. The article goes on to say that Banksy is a vandal and that's why he keeps his real name and identity a secret.
While the jury is still out on the above, I for one am a big fan of much of his work! Would I appreciate someone painting on my front fence or my house, even if it was Banksy? Probably not………..
http://www.tracysnewyorklife.com/2014/07/places-where-banksy-left-mark-in-nyc