Published by Lurleen Kirkwood
Posted on
Let's face it, art is very subjective: you can see a painting and love it or hate it. The fact is that when it comes to art we all have very different tastes. It's important therefore to get it right if you're to enjoy it to the full in your home.
At a recent soirée for interior designers and decorators held in the home of Chrissy Jeffery (of No Chintz fame), and her husband Richard Banks, the couple spoke on the 'how to' of purchasing artworks primarily for your enjoyment.
No art snobs, Chrissy and Richard believe art doesn't have to be expensive. In fact, they advise against spending too much and strongly recommend you have the maximum figure your prepared to spend firmly in mind before you set out.
Another vital tip was to check out new and upcoming artists. They stressed the importance of getting to know the artist and finding out what the artwork means to them because once you learnt the story behind each piece, it takes on a different dimension and you begin to view it with fresh eyes.
The good thing is that affordable art is on the rise in Australia, with burgeoning websites and even bricks-and-mortar stores championing the works of local emerging and established artists, while keeping costs low for the consumer, says Lauren Sams (see link below).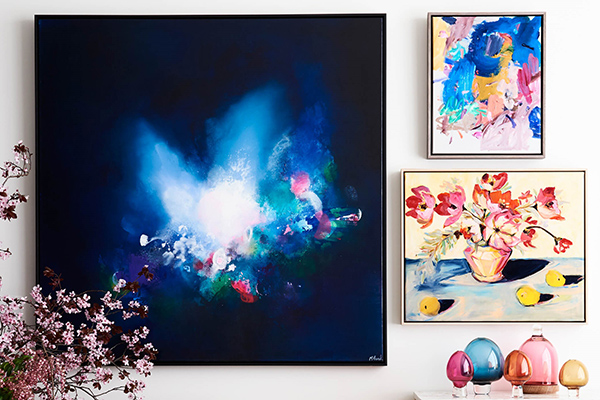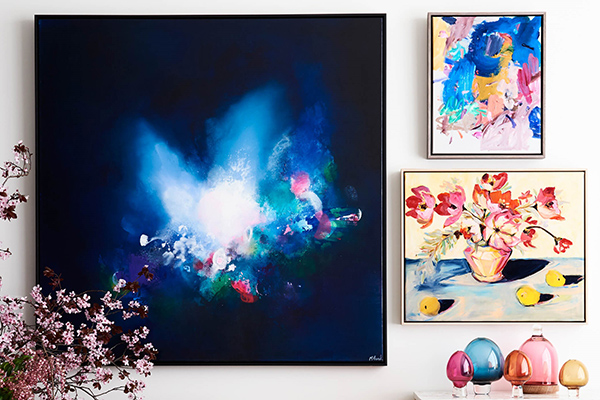 For more expensive art, Fenton & Fenton are well worth a look. F & F are a cutting-edge interiors concept store is based in Prahran, Melbourne. Part interiors boutique/part art gallery, they have recently hosted an exhibition of Jai Vasicek's Muse collection of artworks which are worth a mention. They also feature Michael Bond's works. (See photos)
So whether you're happy to spend a bit more dosh on your artworks like or you need to stick with the lower price points, there's so much choice out there. So don't be shy, get out there and start building your collection!
https://www.domain.com.au/living/the-best-places-to-buy-affordable-art-20160118-gm88j9/
https://www.fentonandfenton.com.au
Photos: Fenton & Fenton for Jai Vasicek and Michael Bond