The home office is becoming increasingly important these days with many people choosing to work from home. The other factor in our modern world is that more people are living in apartments where space is at a premium.
The good news is that, with a bit of clever forethought, you can create an efficient home office even if you have very little space to work with.
First things first, ask yourself: do you have a small space that is being under-utilised? It may be a corner space in your living room or under stairs perhaps buts it's a space big enough to house a desk and chair. While storage is an important for an efficient home office, it doesn't have to be in the same area as your desk.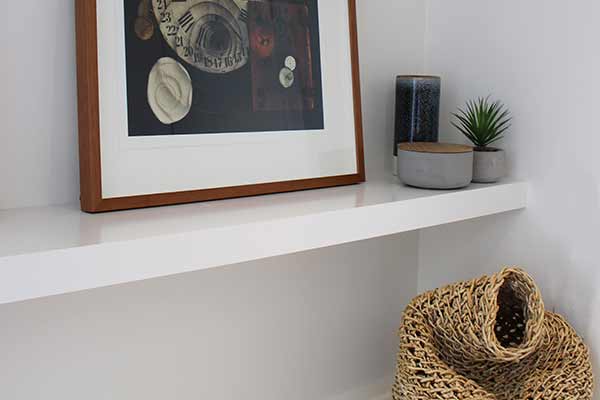 The home office in the recently completed project shown in the photos has been created out of a niche in the entry/hallway. It's effectively a built-in shelf which acts as a desk. There's a shelf above, which could easily be used for files or other items needed to be close-at-hand. In this case however, it's a great place to show off some interesting artworks.
There's a saying that 'necessity is the mother of invention', so think laterally and you just might be surprised to discover the perfect spot for your home office!