African inspired interiors often evoke strong emotions. They're always unique, exotic, raw and infused with a primal energy that's hard to ignore!
The African style mixes well with many other interior styles too. Both the Industrial and Scandi style look amazing when teamed with various African-influenced items. Even minimalist interiors can be transported to another level by incorporating touches of the earthy colours and textures that are quintessentially African.
It should come as no surprise too that French interiors are often mixed with African style and vise versa, especially given that for many countries in Africa, French is the official language and the French influence is palpable in many of these countries. Think French Louis chairs with a stunning African rug or wall hanging.
The colour palettes in the two photos shown are a complete contrast but both rooms are unmistakably African in style.
The first photo is of a bedroom we completed in a client's home. The bold gold colour used on the walls is reminiscent of an African sunset and it also highlights the close-up visual of the tiger's eyes in the framed print. The animal-print duvet cover tones everything down a few notches while the use of black in various items in the room helps to anchor the room.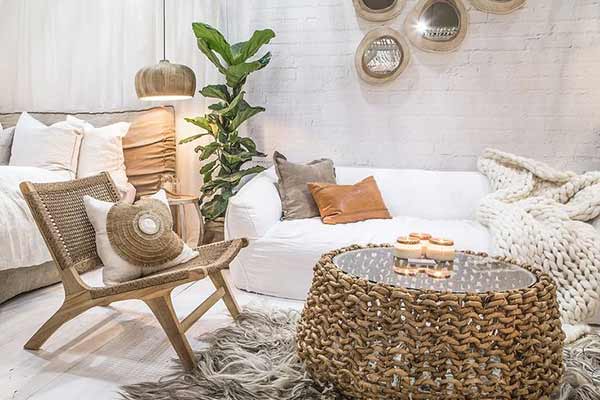 The second photo shows a very different look. The furniture is from one of I for Style's suppliers, Uniqwa furniture. Here the look is highly textured with a subtle interplay of neutral colours. The addition of the potted plant adds a pizazz.
Don't be afraid of experimenting with different ideas if you like the African style. Try an animal print cushion, some handmade woven bowls or baskets or consider sepia or black and white African wildlife photos.