Taking clients shopping is one of the most fun aspects of the work we do at I for Style & today's been no exception! In fact, it's been quite a day!
We decided it would work best on this occasion to take separate cars.  My clients have had this week off work so thought it would be nice to do a bit of poking around the city after our appointments with the suppliers.
I should add that trade suppliers are just that, they mostly only deal with those in the industry eg interior designers, architects etc so they aren't open to the public. The cool thing about this is that we have access to so many items that are quite unique, therefore you are far less likely see anywhere else & best of all, competitively priced too.
So on with our day……
First stop was the Strand Agencies Group: Globe West, which is based in Mascot.  All went smoothly driving there for both parties, with lots of help from our sat navs of course! Turned out that I arrived a few minutes beforehand so had the opportunity to do a quick circuit of the premises before my clients arrived. Then I met them outside smack bang on time – no easy fete when you're coming from Castle Hill!
The minute we stepped inside my client's eyes were like saucers – there's was just so much to see! I had warned them they would feel a bit like kids in a candy store & the candy store didn't disappoint.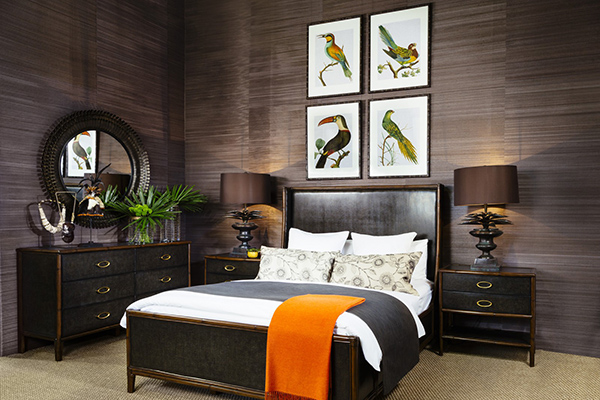 We were on the hunt for a console, coffee tables & some side tables. Two & a half hours later, we had pretty much settled on some stunning pieces of furniture. They just loved the fact that there were so many unusual items of furniture, lighting, mirrors, artwork etc.
So off we went again. Our mission was to get from Mascot to Surrey Hills, only about 15 minutes (on a good day) from Mascot. However, what should have taken a short time turned into a something decidedly longer. We both encountered a few annoying sets of lights that would only allow two or three cars through at a time! Our destination was Boyd Blue.
This supplier has a mix of furniture, lighting, rugs, cushions & artwork. We were on a mission to hunt down some funky artwork. Well worth the look!
Having completed our shopping we went our separate ways & the general consensus was that it had been a very successful day indeed!
Photos: Globewest Boydblue