Published by Lurleen Kirkwood
Posted on June 19, 2020
We often think that if we rent out or lease a residential investment property there's every chance it will be trashed or at the very least, not looked after as well as we would like so let's keep costs to a minimum in our refurb, renovation or if it's being built from scratch. While that can be the case there is a school of thought that says people instinctively take more care of a well thought out and aesthetically pleasing residential investment property. So if you're looking at having a residential investment property built, remember you don't have to spend big dollars but with a little forethought it can be highly functional as well as beautiful and it just may attract the perfect tenant.
Recently I For Style was tasked with putting together all the finishes and colours for the exterior and interior of a residential investment  being built in Wodonga by Hadar Homes in Wodonga, Victoria. Melbourne Blue bricks were chosen for the exterior walls while the roof and window frames are Colorbond Surf Mist to balance out the dark walls and Colorbond Ironstone garage door of the residential investment.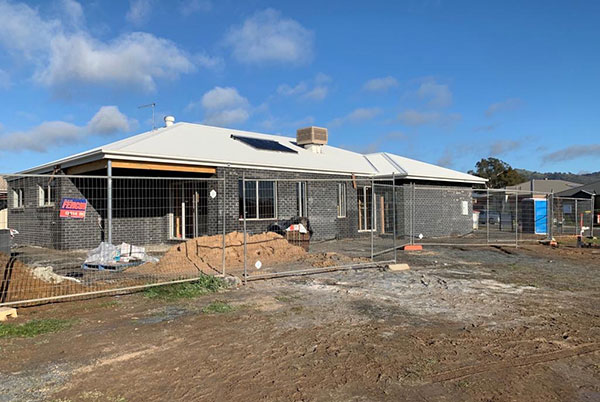 To balance the dark colour palette, warm colours needed to be introduced so a warm honey colour was chosen for timber slats which will be laid horizontally above the entry portico. The same timber will be used for the front door. Paint colours for the portico columns will be Colorbond Riversand and Colorbond Surfmist on one of the portico walls.
For more in our next instalment on the interior of this residential investment property, stay tuned.