Published by Lurleen Kirkwood
Posted on
Heard of the term 'Transterior'? It's the en-trend word to describe the seamless merging of indoors and outdoors and the idea is really taking off.
With many of us living such fast-paced lives, we're opting for the appeal of smaller blocks of land or even apartment living. But that can mean we miss out on the feeling of being connected to nature. Well it seems that Jamie Durie and his talented Group Creative Director, Nadine Bush, have hit upon the answer.
A couple of weeks ago I attended an evening hosted by Garden Life in St. Peters, Sydney. It was geared to design industry professionals such as architects, interior designers and decorators and professional landscape designers. The first speaker was Nadine Bush.
Nadine works very closely with Jamie and in 2016 their co-authored book 'Living Designs' was published. In it they talk about the importance of successfully merging the interior of our homes with the exterior, creating a seamless transition from one to the other.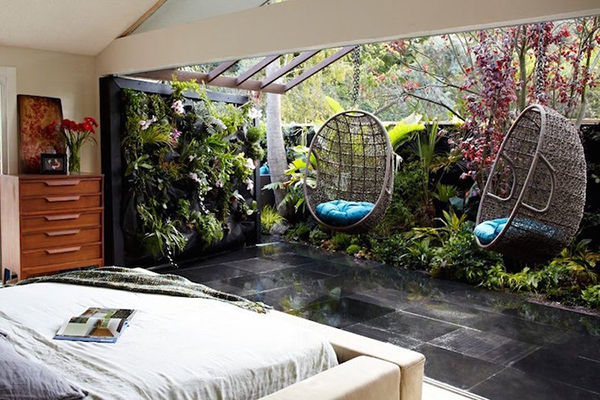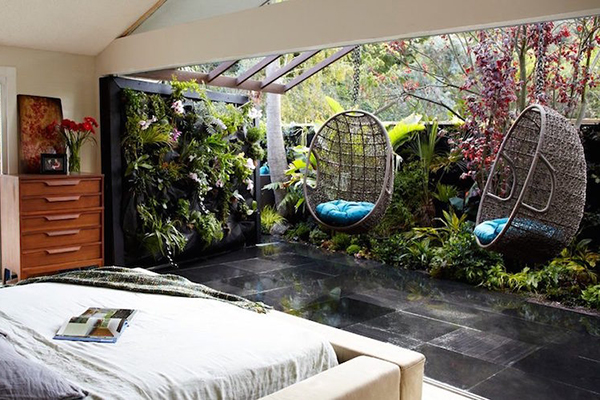 But how can this be successfully achieved? Well according to Nadine, inspiration is everywhere.
Here are some of the elements she spoke about that can ensure we are surrounded by nature and reap the benefits as a result.
• Allow the outdoors to be fully visible whether open or closed as much as possible. Glass stacker doors are ideal.
• Use indoor furniture that has a link with the outdoor furniture. For example, a white leather lounge paired with white outdoor chairs.
• Follow the same colour scheme through to the outdoors.
• Brick paving used outdoors and indoors
• Lime-washed walls
• Indoor plants – it's a great idea to rotate them between indoors and outdoors every three weeks
• Particle board as a headboard
• Painterly cushions
And the list could go on……………………..
Next week we'll look at some great furniture options that will help bridge the gap between indoors and outdoors.
https://www.wyza.com.au/articles/entertainment/dynamic-duo-jamie-durie-nadine-bush.aspx
http://advice.simeonmanners.com.au/a/finding-your-homes-flow-transterior-design
Photos: Simeon Manners Real Estate