Published by Lurleen Kirkwood
Posted on
What makes a stunning bathroom? Good planning right from the start!
We all have different requirements and these all need to be carefully thought through at the planning stage. There's lots of factors to creating a stunning bathroom that functions well and is also a pleasure to spend time. On the practical side of things, a great floor plan, the right amount of storage for towels and toiletries and good lighting are some of the things to consider. But style and ambience are equally as important if you're wanting a stunning bathroom!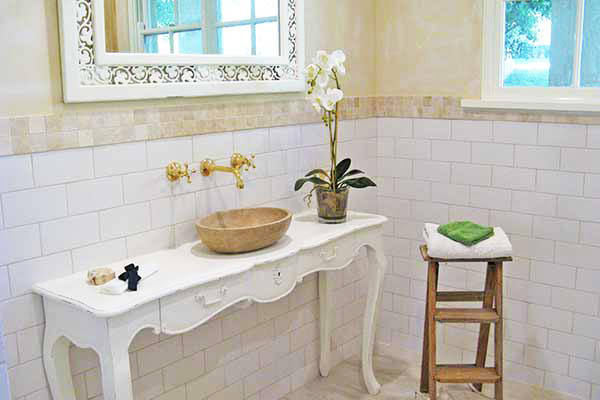 For your bathroom to be a true success you need to decide on a hero item that will be a strong focal point and truly deliver a standout bathroom! One of the most important is the vanity. I For Style often treats the vanity as the focal point when it comes to designing a standout bathroom, and with good reason. Once you've decided on the overall style of your bathroom, you can then give some thought to what type of vanity you would like.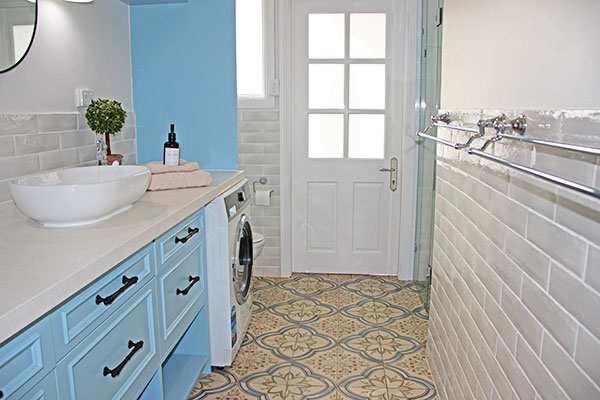 The three vanities in this blog are very different in style and they also serve very different needs. The first custom vanity sits proudly in a contemporary, coastal house. The spotted gum timber vanity is exquisite with simple, clean lines and an engineered stone top. The second vanity is in fact a hall table which has been converted to use in a guest bathroom that's used infrequently so storage isn't an issue.
Our third example is also custom-made. This bathroom and laundry combination is in an Airbnb so there's plenty of storage space, a washer/dryer and the above counter basin serves also for any handwashing that may need to be done.
Categories: Bathrooms, Residential Interiors
Tags: Abovecounterbasins, Classicfrenchbathrooms, Classicfrenchinteriors, Contemporarybathrooms., Contemporaryinteriors, Contemporaryvanities, Frenchprovincialbathrooms, Frenchprovincialinteriors, Frenchstylevanities, Spottedgumvanity, Stylishbathrooms, Timbervanities, Travertinebasins