Published by Lurleen Kirkwood
Posted on
Let's talk furniture. But not just any furniture, furniture that will stand the test of time.
I love what interior designer James Treble has to say "Buy less, but buy better!" It's so true! Furniture can be the make or break factor when it comes to achieving a quality, stylish interior (or exterior spaces too for that matter).
We have had the same coffee table for twenty plus years. When we bought it we paid a fair amount of dosh but it's been worth every cent as it's an absolute classic! It's one of those pieces that bridges the gap between different styles and other items of furniture.
I love to see well made, beautiful furniture that has been designed and crafted by people who take pride in their work. Furniture by designer greats such as Le Corbusier and Charles and Ray Eames and many more will always be bang en trend. For some wonderful examples of modern Japanese furniture check out http://apato.com.au/apato/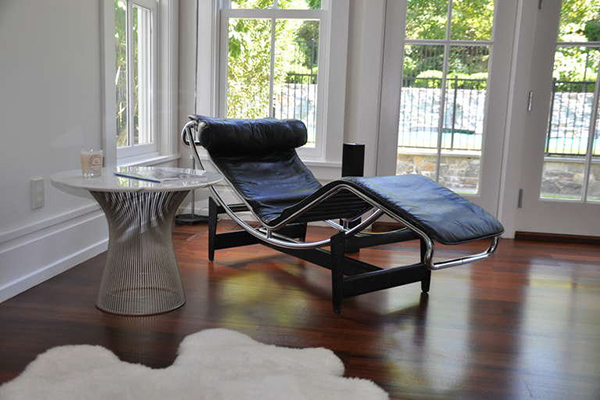 So what should you look out for if you're wanting to invest in quality furniture?
Don't be afraid to thoroughly check it out. Make sure it's well made. Quality furniture retailers like Living Edge and Cult to name a couple, won't mind if you ask lots of questions, in fact they should be only to happy to field any questions you may have.
If it's a chair, make sure it's comfortable! There's nothing worse than a great looking chair or lounge that simply isn't comfortable. And last but not least, you have to fall in love with it! Why? Because that is a great indication you'll still love it in twenty years time (remember that coffee table)?
Images:
https://www.tomassiniarredamenti.it/en/poltrona-frau-mamy-blue-armchair-p-1791.html
LC4 Lounge Chair Le Corbusier Cassina